ArtsQuest Foundation Names 2019 Linny Award Recipients
Winners to be honored Nov. 14 at SteelStacks; Foundation looking for sponsors to help grow Linnys for future years
The ArtsQuest Foundation is pleased to announce the recipients of the Fourth Annual Linny Awards presented by Cornerstone Advisors. Named after the late Marlene 'Linny' Fowler of Bethlehem, the multidisciplinary awards honor Fowler's dedication to and support of the arts, while celebrating the extraordinary artists, arts educators, businesses and philanthropists who live and work in the Greater Lehigh Valley. All winners will be honored during the 2019 Linny Awards, set for Nov. 14 at the ArtsQuest Center at SteelStacks.
The 2019 Linny Award winners are: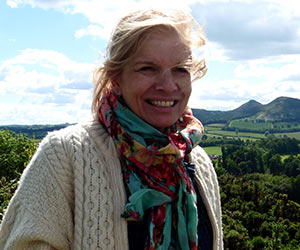 Kim Hogan, Bethlehem
Visual Artist of the Year
This award is for two- and three-dimensional visual art. Educated at the School of Visual Arts in New York, Hogan has won numerous awards for her work. Her art is featured in many private and public collections including Lehigh Valley Hospital, St. Luke's University Health Network, the Sigal Museum in Easton and the Northampton Historical and Genealogical Society. A resident artist at the Banana Factory, she is currently using her talents to help individuals and family members affected by cancer by teaching healing arts workshops in the region.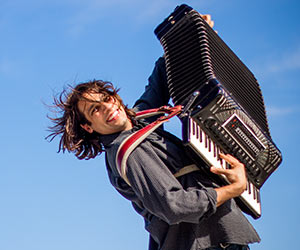 Alex Meixner, Allentown
Performing Artist of the Year
This award recognizes a Lehigh Valley performing artist whose work symbolizes excellence in its field. Meixner made his stage debut at age 6, and since then has made performing his life. He has worked with Jack Black on the Sundance-screened Netflix movie, "The Polka King," with Post Modern Jukebox and as an on-screen spokesperson for Hormel Pepperoni. He is also a 2007 GRAMMY Award nominee for "Polka Freak Out," his co-led album with Brave Combo's Bubba Hernandez. Meixner has performed at festivals throughout the region including Musikfest.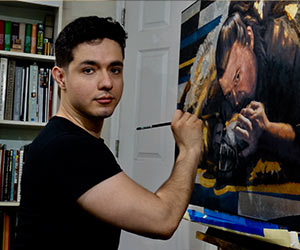 Arturo Cabrera, Nazareth
Emerging Artist of the Year
This award honors artists age 30 or under who are up-and-coming and/or have had a breakthrough year. Cabrera's work, which is meant to capture the subtle nuances of what it means to be human, is featured in private collections throughout the United States and Europe and can be viewed in the permanent collections of Lehigh Valley Health Network, Lehigh Valley Charter High School for the Arts and the Hunterdon Art Museum in New Jersey. "Humanism II," Cabrera's most recent solo exhibition, was shown at Dacia Gallery in New York in fall 2018.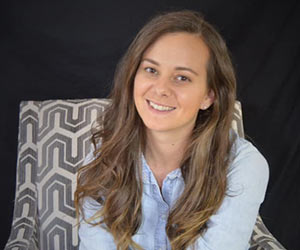 Amy Putlock, Bethlehem
Arts Educator of the Year
This award honors a Lehigh Valley-based educator, teaching artist or arts administrator who has made a profound impact on students and/or the community through his or her work in the arts. Following a year as an educator in Philadelphia, Putlock has served as the General/Vocal Music Teacher, Choir Director and Theatre Co-Director at Bethlehem's Broughal Middle School for the past eight years. In addition to the six periods of classroom music she teaches daily, she directs the Broughal Choir and Southside Singers before school, as well as the Broughal Theatre and Dance Troupe after school ends. Putlock is a quarterfinalists for this year's Music Educator GRAMMY Award.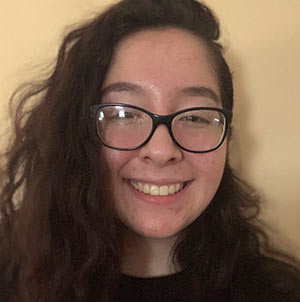 Fatima Montero, Bethlehem
Student Artist Scholarship Award
This $2,500 award goes to a high school junior or senior planning to pursue a career in arts administration. Primarily self-taught, Montero has been drawing her whole life. Her Gold Key Award winning portfolio, Liberty for All, was displayed at Liberty High School and at the Scholastic Art and Writing Galleries. Montero hopes to become a children's book illustrator and publish a line of original stories. She recently graduated from Liberty and will attend Moore College of Art and Design in Philadelphia in Fall 2019 to major in illustration.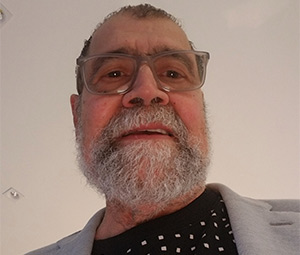 Ricardo Viera, Bethlehem
Committee's Choice Award
This award honors a deserving nominee who does not necessarily fall into one of the traditional Linny Award categories. For 45 years, Viera served as Director and Chief Curator of the Lehigh University Art Galleries Museum, where he established a visual laboratory and teaching collection program, as well as a nationally recognized collection of Latino and Latin American photography and video. Recently retired to Miami, he is a noted lecturer, panelist, portfolio reviewer and consultant for government arts and cultural agencies, nonprofit organizations and private enterprise/visual art projects.
Other 2019 Linny Award winners previously announced include:
Pinnacle of the Arts Award – Four-time Pulitzer Prize Winner Carol Guzy
Philanthropy in the Arts Award – Robert and Cindy Oster, Bethlehem
Business Supporter of the Arts – Just Born Quality Confections
Lifetime Achievement Award for Volunteerism – David Yanoshik, Associate Vice President for Marketing and Public Relations at St. Luke's University Health Network
Named after the late Marlene 'Linny' Fowler, a stained glass artist and community leader who supported artists and arts organizations throughout the Lehigh Valley for more than a quarter century, the Linny Awards are designed to recognize and celebrate the region's flourishing arts community.
Proceeds from the Linny Awards go to support the Foundation, which Fowler helped found in 2003. The Foundation is focused on supporting and strengthening the long-term sustainability of ArtsQuest, the nonprofit that presents Musikfest and 4,000 other programs, events and educational classes annually for the region, 40 percent of which are free to attend.
For the fourth consecutive year, Cornerstone Advisors will serve as presenting sponsor of the Linny Awards. Other partners include Albarell Electric, Allentown Fluid Systems Inc., B. Braun, The Yurconic Agency, HMK Insurance, John & Brenda McGlade, St. Luke's University Health Network and more.
As part of this year's Linnys, the ArtsQuest Foundation is inviting other community-minded businesses and individuals to consider sponsoring the event to continue Fowler's legacy of supporting the arts in the region. Supporting the event through sponsorships or by purchasing tickets to the event will help the Foundation develop new opportunities to recognized talented area artists, performers and education is future years. For more information on sponsorship opportunities, please contact ArtsQuest Foundation Executive Director Jane George at 610-297-7300 or jgeorge@artsquest.org.
The Linny Awards presentation will be held Nov. 14, 6 p.m., at the ArtsQuest Center at SteelStacks. For more information on the ArtsQuest Foundation and the Linny Awards, please visit www.artsquestfoundation.org. To purchase tickets to the event, go to www.artsquestfoundation.org.