The 2020 Linny Awards
Thursday, November 12 | 6-9 PM
Musikfest Café presented by Yuengling
ArtsQuest Center at SteelStacks
Bethlehem, PA
Welcome to the 2020 Linny Awards, honoring the region's vibrant arts community!
For more than a quarter-century, Marlene 'Linny' Fowler of Bethlehem worked tirelessly to elevate the Lehigh Valley's arts organizations and artists through her volunteerism and her support. Now, the region has the opportunity to celebrate this flourishing arts community and honor Fowler's memory by taking part in the Linny Awards, the multi-discipline arts awards program focused on the greater Lehigh Valley's artists, innovators and arts leaders.
The Linny Awards are open to individuals and businesses living or working in Lehigh, Northampton, upper Bucks and upper Montgomery counties in Pennsylvania, as well as Warren County in New Jersey. The deadline to submit nominations for this year's awards is June 1.
All Linny Award winners will be honored during the 5th-annual Linny Awards Nov. 12 at the ArtsQuest Center at SteelStacks in Bethlehem. For questions on the awards or the ceremony, please contact Tammy Cacciola, Development Coordinator at tcacciola@artsquest.org
*not all award winners may attend the event
2020 AWARD CATEGORIES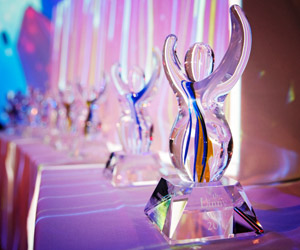 2019 Linny Award Winners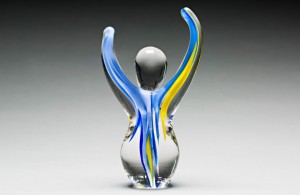 2018 Linny Award Winners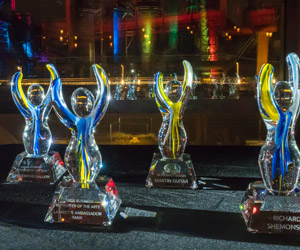 2017 Linny Award Winners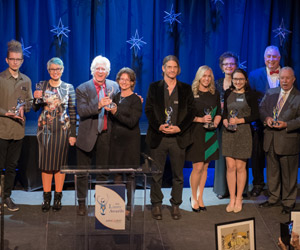 2016 Linny Award Winners
Partners