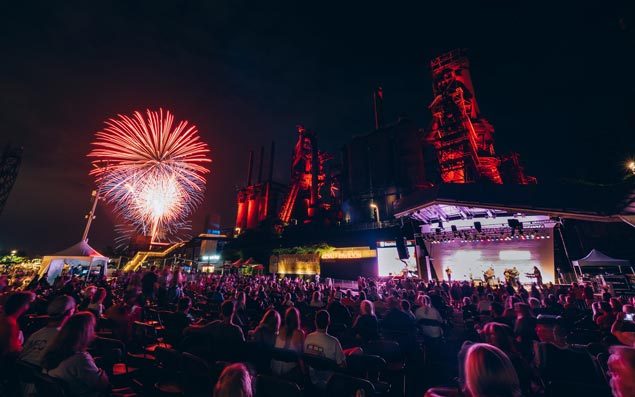 Donate Crypto
Interested in donating cryptocurrency to the ArtsQuest Foundation? Thanks to The Giving Block that is now possible!
Simply fill out the form below with your crypto donation. Then, The Giving Block team will convert your cryptocurrency to cash & give it to the ArtsQuest Foundation. The Giving Block will also provide you with an automatic tax receipt upon donation.
Benefits of donating cryptocurrency
If you held the cryptocurrency for a long-term period of more than a year prior to donation, you're eligible for an itemized charitable deduction at the cryptocurrency's current value, known as fair market value, at the time of contribution.
If you held the cryptocurrency for a short-term period of less than or equal to one year prior to the donation, you're eligible for an itemized charitable deduction equal to the cryptocurrency's cost basis.
Also, you don't incur taxable gains on appreciated assets when you're donating either long-term assets or short-term assets. Curious for more information on the benefits of cryptocurrency donations? Please visit The Giving Block.
Through festivals such as its flagship event, Musikfest; the Banana Factory Arts Center; and the ArtsQuest Center and SteelStacks arts and cultural campus, ArtsQuest's programming reaches more than 1.9 million people annually. The organization's programs and events, approximately 50 percent of which are free to attend, have a combined economic impact of more than $136 million annually in the region. Because ArtsQuest provides more than 1,000 free programs for the public annually, the long-term sustainability of the organization will rely on continued philanthropic support of the ArtsQuest Foundation.
Thank you for supporting the ArtsQuest Foundation and helping to assure ArtsQuest's future!
Questions? Please contact Selena Lavonier, Executive Director of the ArtsQuest Foundation at slavonier@artsquest.org.