ArtsQuest Foundation Names 2018 Linny Award Recipients
Awards recognize creativity and support of the arts in the region
The ArtsQuest Foundation is pleased to announce the recipients of the Third Annual Linny Awards. Named after the late Marlene 'Linny' Fowler of Bethlehem, the multidisciplinary awards honor Fowler's dedication to and support of the arts, while celebrating the extraordinary artists, arts educators, businesses and philanthropists who live and work in the Greater Lehigh Valley.
The 2018 Linny Award winners are: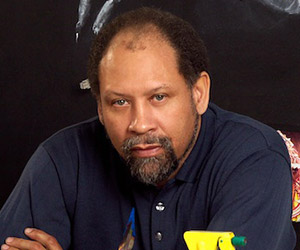 Curlee Raven Holton, Easton
Visual Artist of the Year
This award is for two- and three-dimensional visual art. Recently retired from Lafayette College, printmaker Holton now serves as the interim executive director of the David C. Driskell Center for the Study of the Visual Arts and Culture of African Americans and the African Diaspora at the University of Maryland. In addition to receiving international recognition for his work, he is the founding director of the Experimental Printmaking Institute (EPI) at Lafayette which brought world-renowned artists to the Lehigh Valley. Holton was also the David M. and Linda Roth Professor of Art at Lafayette, where he taught printmaking and African American art history.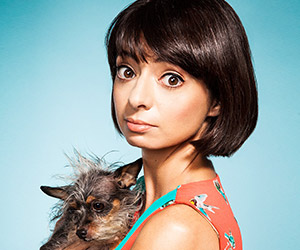 Kate Micucci, Nazareth
Performing Artist of the Year
This award recognizes a Lehigh Valley performing artist whose work symbolizes excellence in its field. Actress and comedian Micucci was raised in Nazareth, where she learned to play classical piano, taught by her mother. Best known for the critically acclaimed film "Don't Think Twice," as well as her work with partner Riki Lindhome in the comedy duo Garfunkel and Oates, Micucci started her career at Upright Citizens Brigade theater in Los Angeles and has since appeared on TV in "Raising Hope," "Scrubs," "The Big Bang Theory" and "Steven Universe."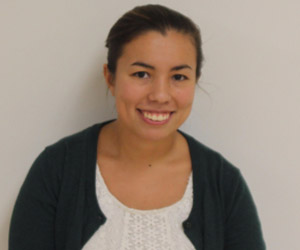 Jessica Bastidas, Bethlehem
Emerging Artist of the Year
This award honors an artist no older than 30, who is up-and-coming and/or has had a breakthrough year, and whose work also contributes to the region's culture and community. Bastidas recently earned a combined B.F.A. and M.A. in illustration, humanistic literature and art education at the Maryland Institute College of Art (MICA), on a complete five-year scholarship. For two summers, she spent several weeks in Africa, as part of her MICA program, teaching art to the community and drawing and painting the indigenous people. She has taught on multiple occasions at the Baum School of Art, and her work has been featured at two galleries in the Lehigh Valley.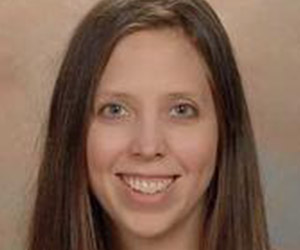 Jennifer Wescoe, Bethlehem
Arts Educator of the Year
This award honors a Lehigh Valley-based educator, teaching artist or arts administrator who has made a profound impact on students and/or the community through his or her work in the arts. Wescoe has spent 19 years in arts education as the drama teacher and director at Freedom High School. In addition to her full-time teaching job, she constantly holds rehearsals, crew days and fundraisers for the arts at Freedom High School. Wescoe also launched the Freedom High School Playwright Showcase at Steelstacks.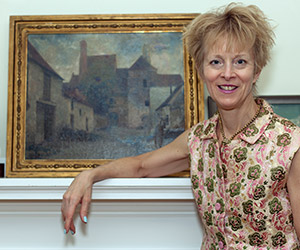 Christine Isabelle Oaklander, Ph.D., Allentown
Philanthropy in the Arts Award
This award recognizes an individual, family or foundation that has made a major commitment to supporting multiple arts and cultural organizations or programs in the region. Oaklander is an expert in American art and has a keen eye for remarkable talent in our region. She has procured an impressive art collection from local artists for Lehigh Valley Health Network, and she was an interim director of Collections and Exhibitions of the Allentown Art Museum. During her time with the museum, Oaklander showcased some of the region's prominent local artists.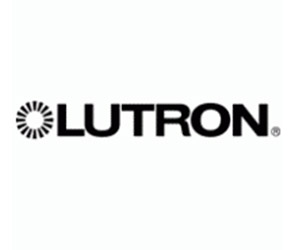 Lutron Electronics, Inc., Coopersburg
Excellence in Product Design
This award honors a Lehigh Valley-based business or corporation for the quality, innovativeness and creativity of its goods and products. Through more than 50 years of innovation, Lutron has invented hundreds of lighting control devices and systems, and expanded its product offering from two products to 15,000. Its light control products range from individual dimmers to total light management systems that control entire building complexes. Taken as a whole, Lutron light controls have reduced electrical use by 9.2 billion kWh, reducing customers' electric bills by $1 billion annually.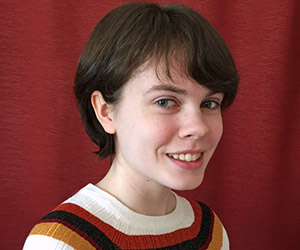 Olivia Lunger, Bethlehem
Student Artist Scholarship Award
This $2,500 award goes to a high school junior or senior planning to pursue a career in arts administration. Lunger uses artwork as a mode of expression to bring awareness to contemporary issues. In one of her works, she used a drawing of hands to make a statement about Tourette's syndrome. In a more recent piece, she questioned gender binarism. Her artwork has been displayed in the school art gallery during the annual art shows at Liberty High School and was the scholastic winner of the 2017 ArtPop competition, as well as featured in Teen Ink Magazine. Lunger recently graduated from Liberty High School and will attend Rhode Island School of Design in Fall 2018.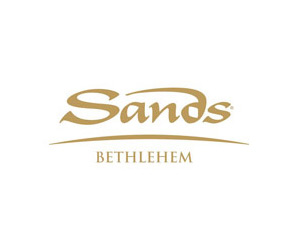 Sands Casino, Bethlehem
Large Business Supporter of the Arts
This award is presented annually to an area business for its dedication and support of arts and culture in the region for five or more years. Sands Bethlehem participates in Las Vegas Sands Corp's global giving program, Sands Cares. Through this program, Sands Bethlehem focuses its charitable efforts on our people, planet and community. The business is a proud supporter of ArtsQuest and other organizations who foster arts and arts education in the community. It also donated the 10 acres that were developed into the SteelStacks arts campus, having a positive impact on more than one million people who enjoy arts and cultural programming on the site each year.
This year, a new category, "Committee's Choice," was created by the Linny Awards selection committee to honor deserving nominees that do not necessarily fall into one of the traditional Linny Award categories. The 2018 "Committee's Choice" award goes to: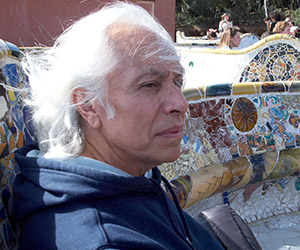 Boris Vallejo and Julie Bell, Allentown
Committee's Choice
Boris Vallejo is America's premier fantasy artist and is famous for his illustrations of Tarzan, Conan the Barbarian, Doc Savage and many other fantasy characters, as well as movie poster illustration, advertisement illustration and artwork for collectibles, trading cards and sculpture.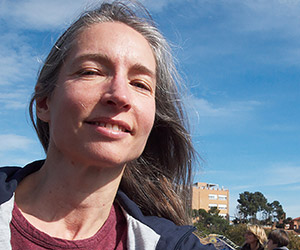 Julie Bell is a world-renowned, award-winning fantasy artist and wildlife painter. She has won two Chelsea Awards and was the designer of the popular and award-winning Dragons of Destiny series. Vallejo and Bell are married and often collaborate on projects. They have worked on many paintings together for advertising campaigns such as Nike, Inc., Coca-Cola and Toyota.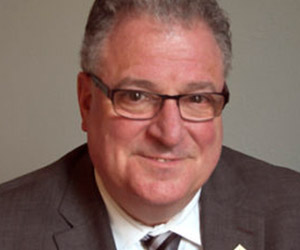 "This year's Linny Award winners really highlight the diverse array of artists, arts educators and innovative businesses that call our region home," says ArtsQuest Foundation Executive Director Jane George. "We are fortunate to have such a flourishing arts community, and it plays a huge role in making the Lehigh Valley an incredible place to live, work and play. We can't wait to honor these talented individual and generous businesses at the 2018 awards ceremony."
The ArtsQuest Foundation Board previously announced retired Pennsylvania Council on the Arts Executive Director Philip Horn for the Lifetime Achievement Award and actor Daniel Roebuck, formerly of Bethlehem, for the Pinnacle of the Arts Award. Linny Award nominations were submitted for artists, organizations and businesses in Lehigh, Northampton, Upper Bucks and Upper Montgomery counties in Pennsylvania and Warren County in New Jersey.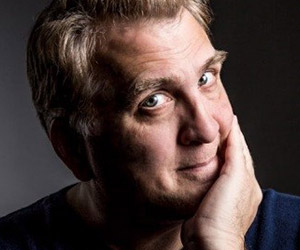 The Linny Awards presentation will be held Nov. 8, 6 p.m., at the ArtsQuest Center at SteelStacks. All proceeds from the event will support the nonprofit ArtsQuest Foundation, established in 2002 by Fowler. For more information on the ArtsQuest Foundation, please visit www.artsquestfoundation.org. To purchase tickets to the event go to www.steelstacks.org.
*not all award winners may attend the event