Public Tickets Go on Sale Today for the 2nd-annual Linny Awards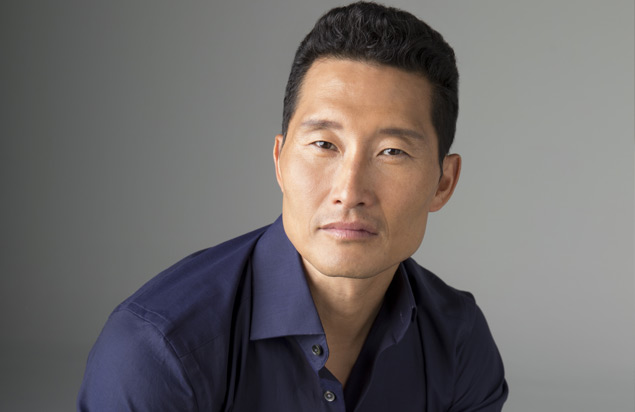 2017 Winners Include 'Lost' and 'Hawaii Five-0' Star Daniel Dae Kim
A limited number of public tickets to the 2017 Linny Awards celebration, presented by Cornerstone Advisors, will go on sale beginning today, Sept. 7, at artsquestfoundation.org.
Cost is $250 per person, which includes an open bar, gourmet dinner and the awards ceremony featuring actor Daniel Dae Kim. The event will be held on Thurs., Nov. 9, at 6 p.m., in the Musikfest Café of the ArtsQuest Center, 101 Founders Way, Bethlehem. All proceeds from ticket sales will go to support the nonprofit foundation and its mission of providing sustainability for ArtsQuest and ArtsQuest's programming for the region.
Among this year's award winners is stage and screen star Daniel Dae Kim, who will receive the Foundation's prestigious Pinnacle of the Arts Award during the awards ceremony. Kim is perhaps best known for his role as Chin Ho Kelly on the 2010 reboot of the classic television series "Hawaii Five-0,"and for playing Jin-Soo Kwon on the long-running ABC series "Lost." A former Bethlehem resident and Freedom High School graduate, Kim has appeared in a number of hit television shows and major movies and played the King of Siam in Rogers & Hammerstein's 'The King and I' in London and on Broadway.
The Linnys are presented annually by the ArtsQuest Foundation and are named after the late Marlene "Linny" Fowler of Bethlehem, in honor of her dedication to and support of the arts. Fowler established the Foundation in 2003 and served on its board until her passing in 2013. The awards also celebrate the extraordinary artists, art educators, businesses and philanthropists who have lived, now live or work in the Lehigh Valley. In addition to Kim, the following Lehigh Valley residents will be honored:
Walt Groller of Whitehall – Performing Artist of the Year
Emil Lukas of Stockertown – Visual Artist of the Year
Alexandra Pobiedzinski of Allentown – Emerging Artist of the Year
Bria Pickel of Easton – Student Artist Scholarship Award
Richard Shemonsky of Orefield – Arts Educator of the Year
Dolores Laputka of Bethlehem – Lifetime Achievement Volunteer in the Arts Award
Steve Coleman of Allentown – Lifetime Achievement Artist Award
Several area businesses will also be recognized during the awards including:
Harry C. Trexler Trust – Philanthropy in the Arts Award
Martin Guitar, Nazareth – Excellence in Product Design
Connexions Gallery, Easton – Small Business Supporter of the Arts
Lafayette Ambassador Bank, Bethlehem – Large Business Supporter of the Arts
Proceeds from the Linny Awards will support the ArtsQuest Foundation's mission of providing sustainability for ArtsQuest, the nonprofit arts organization that presents Musikfest and 2,500 other programs, events and educational classes each year. More than 40 percent of the arts and cultural programs put on by ArtsQuest are free to the community.
*not all award winners may attend the event
The 2017 Linny Awards
Thursday, November 9 | 6-9 PM
Musikfest Café presented by Yuengling
ArtsQuest Center at SteelStacks